I had been over at
The Other Mother's
blog and she has given me an idea for a weekly post for you all to enjoy. How about a Tuesday Kvetch? I did not know the meaning before yesterday and I must say that now that I know I love it!

Kvetch- to complain habitually

We all need to do that once in a while! Here is your chance to tell me how much your bosses pisses you off and how useless you think your co-workers are. Are you in-laws driving you around the bend? Did some idiot cut you off? Did your cat pee on your down duvet? Your favourite TV show cancelled? The price of gas? No hot water when you had a shower this morning? Tell me about it!

Frankly I get a little sick of always being happy and positive! A lot of thing piss me off and I am going to let you know about them! You in turn will tell me a few things that make your blood boil. So come back every Tuesday to kvetch!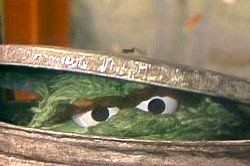 1. My damn security alarm battery was low last night and beeped all night long and there was no way to silence the damn thing!

2. My favourite shoes (Berkenstocks) need new soles.

3. Garlic bread is so delicious but has a million grams of fat. Pisses me off!
4. My computer speakers have quit working. Yes they are plugged and and not on mute.


YOUR TURN TO KVETCH!